Alicia
Registered Dental Assistant
Hello my name is Alicia and I'm a Registered Dental Assistant. I work chairside with Dr. Yang to provide the best treatment for our patients. In my free time I love to explore new places and travel alongside my husband. My hobbies include photography, baking, and collecting recipes.
Hello my name is Arlette and I graduated from Carrington College for dental assisting. I love working with kids and I love to help people, so I thought what better way than to help someone create a beautiful new smile. When I'm not in the office, I'm either exploring San Francisco, taking care of my pet Pomeranian Lily, or finding concerts happening around the area.
Thomas
Registered Dental Assistant (RDA)
Hello, my name is Thomas, the one and only. I love Orthodontics so much that I have opened my own Ortho Lab where I make retainers and expanders. When I'm not working, I enjoy spending time with my wife and four beautiful children.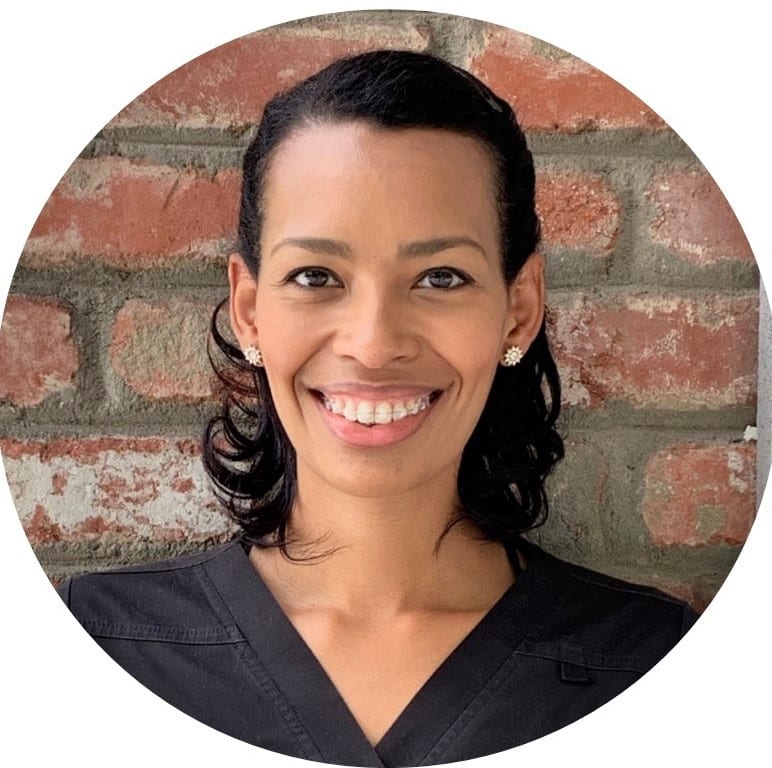 Isabel
Registered Dental Assistant (RDA)
Hi! My name is Isabel and I'm a Registered Dental Assistant. I have a passion for teeth and treat every patient as if they are a special guest in my home.  When I'm not working, I am part of a local dance performing company and teach beginning latin dancing. I love spending time with my family and dog Kika. And, whenever I get a chance, I like to visit Napa Valley and enjoy the amazing cuisine!
Hi! My name is Rosa and I'm the Lab Technician and Dental Assistant! I make everyone's retainers so they can keep their beautiful smiles after treatment. I also assist with orientating our new patients who recently had their braces put on. When I'm not in the office I like to train my German Shepard Nova and take her on walking adventures. I love dog sitting, crocheting, and being outdoors.
Grace
Scheduling Coordinator
Hi, my name is Grace and I'm your Scheduling Coordinator. I am here to make sure we find the right appointment for you and your needs. In my spare time I enjoy going to the beach, swimming, kick-boxing, cooking, jumping on trampolines and bounce houses. One of my absolute favorites things to do is play "Just Dance" with my husband and two sons.
Silvia
Treatment Coordinator
Hello! I'm Silvia your Treatment Coordinator. I graduated from Saint Mary's College of California and have been in customer service for over 10 years. I help our first time patients become familiar with expanders, braces and Invisalign! When I'm not at work you can find me playing ice hockey here at home or away at a tournament or cheering on our San Jose Sharks!
Mirian
Financial Coordinator
Hello, my name is Mirian. I am the financial coordinator. I have been working in the Orthodontic field for over 15 years and I will be helping you with any financial questions you have. I am a wife and mother. My son is 26 and my daughter is 20 so I am very busy trying to keep up with them. I have a very active shih tzu dog who I love very much. I also love to spend time with my friends, karaoke, dancing and travel.
Hi! My name is Eve and I'm responsible for Community Outreach. I enjoy working with local community members and organizations to educate families on the benefits of orthodontic care. I am always searching for fun new ways for Yang Ortho to support the community so contact me if you have an organization that is interested in a workshop or event sponsorship. I have two adult sons with beautiful Yang Ortho smiles and in my spare time I like reading mysteries, going to the theater, or playing with my loveable Golden Retriever.