Dr. Stephen Yang is a Redwood City Orthodontist specializing in Orthodontic Braces, Clear Braces, and Invisalign for children, teens, and adults. Conveniently located on the Mid-Peninsula, Dr. Yang sees patients from Redwood City, San Carlos, Belmont, and throughout the Bay Area.
At Yang Orthodontics in Redwood City, our staff is highly trained and experienced, which is just the beginning of what our office has to offer you! We believe that no one should go through life self-conscious about their smile so we work hard to give you the best quality care in a friendly and caring environment. Achieving a beautiful smile is a journey and we're honored to have been a part of countless journeys and transformations over the years.
The first step towards getting your beautiful smile is a complimentary orthodontic consultation with our orthodontist in Redwood City. Everyone at Yang Orthodontics looks forward to welcoming you to our family. Call to schedule your complimentary consultation with your Redwood City orthodontist today! Too busy to come into our office? Book a virtual consult now by clicking on the button on the lower left of the page!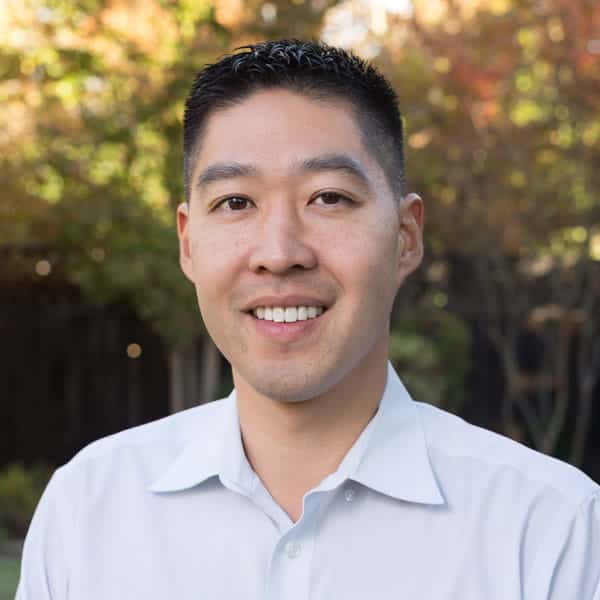 Dr. Stephen Yang grew up in the Bay Area and attended UCLA, USC, and Harvard, graduating with Honors. He is a Board Certified Orthodontist which is a distinction few orthodontists have.


With over 60 years of combined orthodontic experience and numerous Bay Area Parent Family Favorite Awards, our fabulous team looks forward to meeting you!
Quality, Comfortable, and Individualized Care
If you're looking for "Invisalign near me," you're probably looking for an orthodontist that has extensive experience treating various types of Invisalign cases.  By treating large numbers of Invisalign in Redwood City, Dr. Yang knows what will work best in your particular case and will set up your Invisalign treatment plan accordingly.  With experience teaching and lecturing to dentists about how to get better results with Invisalign, rest assured that Dr. Yang knows the intricacies of Invisalign braces and will be able to give you the very best results possible.  That's why we frequently get referrals from former patients whose friends or family members now want to fix their smiles as well!
Yang Orthodontics also offers metal braces in Redwood City.  Metal Braces are the tried and true method for straightening your teeth and are also great for those of you who don't trust yourself wearing Invisalign over 20 hours per day.  Unlike Invisalign, braces cannot be easily removed.  This is particularly a good option for patients that snack a lot during the day or frequently forget to wear their Invisalign aligners.
Not wanting to look like a metal mouth but still don't trust yourself (or your child) wearing Invisalign?  A cosmetic alternative to metal braces is clear braces.  Clear or cosmetic braces bond to your teeth just like metal braces do but are more esthetic and less noticeable.  With clear braces, you can have something that's less noticeable that traditional braces, but with the convenience of not having to remove a clear aligner every time you eat.
Are you afraid that getting orthodontic treatment will cramp your style?  Braces and Invisalign don't have to be uncomfortable.  Dr. Yang, our orthodontist in Redwood City will create a personalized treatment plan to make sure you get a picture-perfect smile without sacrificing your lifestyle.
As a Board-Certified Orthodontist in Redwood City, CA, expect only the best service from Dr. Yang. At Yang Orthodontics, we provide high-quality care and strive to create an environment where you can feel comfortable in the process.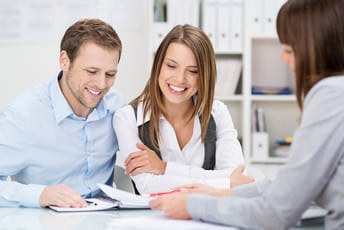 At Yang Orthodontics, you'll forget your anxiety as soon as you enter our doors. We do more than just braces and Invisalign in Redwood City.  We work to make sure you feel at ease by making every visit enjoyable, whether you're a child or adult patient.
Yang Orthodontics has different programs and games, giving your child a reason to look forward to their next appointment. Earn points or Ortho Bucks through our rewards program and win exciting prizes, such as gift cards for Game Stop, Amazon, PlayStation, and more. For residents in the Bay Area, orthodontics in Redwood City can be a pleasant experience.
You get one Ortho Buck every appointment if you meet two of the following:
On-time arrival for your appointments
Full-time wear of elastics, and/or other appliances
No broken bands, brackets, or other appliances
These events not only make each visit exciting, but also encourage kids and adults to take good care of their teeth.
Yang Orthodontics treats patients like family, and you'll feel the difference the first time you visit our orthodontist in Redwood City! Your initial appointment will include complimentary x-rays, photos, and an office tour to get you familiar with our office. Dr. Yang will conduct a thorough orthodontic exam and discuss possible treatment options. You will also receive a review of financial options.
You can approach our staff for anything you need. Plus, we're great with children, so you don't have to worry about bringing your kids in.  So whether it's treatment for you or your child with Invisalign or Braces in Redwood City, start your journey towards a better smile today with Dr. Yang, and be part of the family!  We offer free initial consultations!
Get in touch with us through email, calls, or text!  Call us or Request a New Patient Appointment now!
Seven is the best age for children to start seeing an orthodontist, according to the American Association of Orthodontists (AAO).
Your child's permanent teeth are starting to replace the baby teeth during these ages. These growth spurts may happen fast or slow, which affects the alignment of your child's teeth.
Therefore, it's important to visit the orthodontist as soon as possible, to quickly address any dental issues before they get worse.
The ages 12 to 16 are common periods for braces. By this time, all the permanent teeth have grown, so gaps, crowding, and other bite issues are easily seen.
It's easier to treat these issues early on before the jaw bones harden and stop growing.
The teeth will respond relatively quicker to treatments now than if you wait 'til your child gets older. Also, addressing crooked teeth immediately can potentially prevent tooth decay, gum disease, or further tooth wear.
We understand your hesitation in getting orthodontic treatments. But you're never too old to correct your bite problems, especially if it will improve your overall health and confidence. Since adult bones have already stopped growing, the entire process may take slightly longer for you than for children but there are safe ways to accelerate your treatment.
There are also other factors to consider, such as missing teeth, gum problems, and incomplete prior treatments. Dr. Yang designs treatment plans specific to adults to make you as comfortable as possible throughout the process.
BEST ORTHODONTIST?
BEST OFFICE?
To the thousands of patients we have treated, including
countless dentists, physicians, and their families,
we thank you for continuing to put your trust in us as we
build lasting relationships and beautiful smiles, one at a time!