Options for Orthodontic Braces in Redwood City, CA
Everything You Need to Know About Braces
Plenty of people get braces to get a great smile. Braces correct teeth alignment and address overbite, underbite, misplaced midlines, and other bite problems. They also close gaps between teeth or fix overcrowding.
Although many already know what braces are for, some misconceptions still surround orthodontic treatments. These myths about orthodontic braces get in the way of people's dental health, so it's important to clear the air.
It's never too late to get a picture-perfect smile. Yes, it's easier to get braces at a young age while the jawbones are still flexible, but plenty of adults still receive orthodontic treatments. Tooth loss and gum disease become more likely as you age, and these affect your bite. Adult braces correct these problems, so you can continue savoring your favorite dishes and improving your overall health.
Braces aren't painful; not when they're applied correctly or while you're wearing them. There may be mild discomfort as you get used to the newly attached brackets and whenever you go in for adjustments. But you can apply some dental wax on the brackets to prevent them from scraping your cheeks and gums.
There are plenty of affordable braces, depending on the orthodontist. Yang Orthodontics offers interest-free monthly payments to give you some financial wiggle room. You can also pay in a variety of ways: check, cash, or credit. We're happy to work with your insurance company as well and submit your insurance claims for you.  We won't let finances get in the way of you getting a beautiful smile!  We will work with you to craft a payment plan to suit your budget.
You can't play sports while wearing braces
Your braces won't cause you trouble while playing. But your orthodontist may recommend you to wear a mouthguard to protect your teeth. If you often play, consider Invisalign instead of metal braces. Invisalign braces are removable and you can take them out whenever you have a game.
Tell your orthodontist if you play sports or have other factors to consider. This way, you can choose an orthodontic treatment that would minimize disturbance from your daily activities.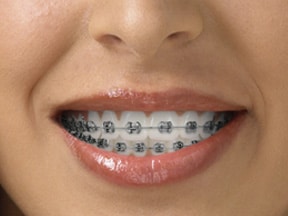 Today's metal braces are lightweight and comfortable. The wire and brackets used are also stronger yet more flexible, so you don't have to come as frequently for adjustments. Some kids like metal braces because they can choose different color elastics, giving them a more colorful and unique smile. Metal braces are also the most affordable option.
Clear braces are usually made out of a ceramic material and are transparent or tooth-colored; they're not as visible as metal ones. This is a good option for teens and adults who may feel self-conscious about wearing metal braces. But ceramic braces are a little more brittle and may break easier than metal braces.
Invisalign is the hip choice for orthodontic treatments today. It's a series of transparent, removable aligners that you wear in succession. You can use these even during work, especially if your job doesn't allow you to wear metal braces. If you have a strict diet, Invisalign is also the best option because you can eat and drink whatever you want by removing the aligners. But you do have to wear your Invisalign aligners at least 21 hours per day to keep your orthodontic treatment on track
Braces Maintenance and Oral Health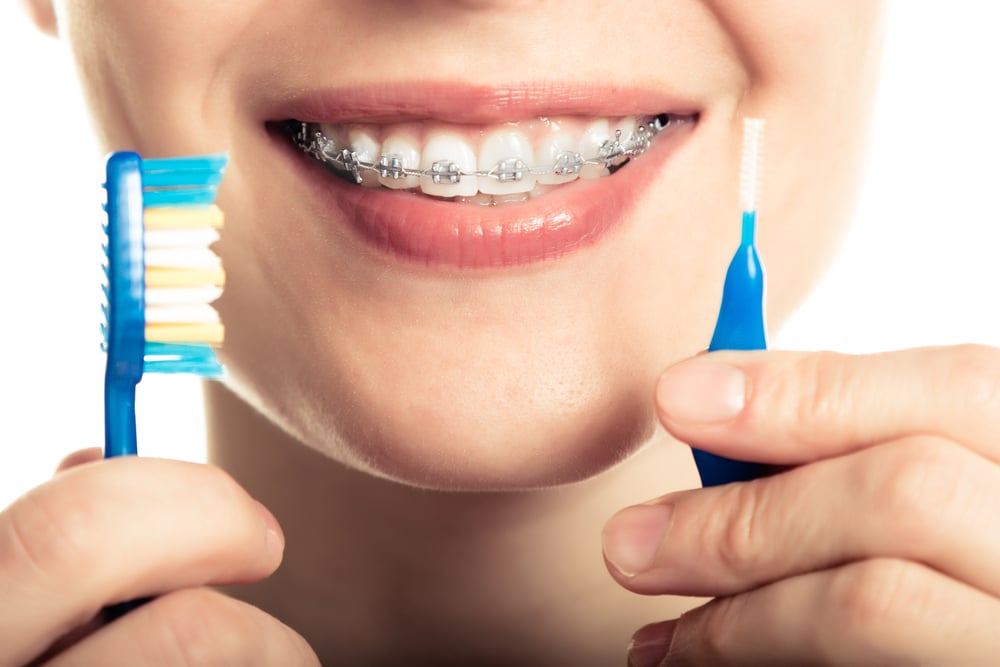 Good oral hygiene is crucial to ensure the success of your orthodontic treatment. Brush your teeth at least twice a day and floss in between the braces and wires. If you're wearing Invisalign, brush it daily and soak it in cleaning crystals or a denture cleaner to keep it fresh. Also, make sure both your teeth and the aligners are clean before putting your Invisalign back on.
Go to your regular orthodontist appointments.  Regular orthodontic visits allow you stay on top of your treatment progress and to raise any concerns you have about your braces or Invisalign. For Invisalign patients, you'll need to pick up your new aligners at these appointments to further move your teeth.
Choosing Your Orthodontist
Your orthodontist plays a huge role in your orthodontic treatment. You need to pick someone you trust and feel comfortable with.
Apart from offering affordable braces treatments in Redwood City, Yang Orthodontics strives to create a positive environment for all patients. Our staff members are experienced in engaging with both kids and adults and we treat every patient as a member of the family the moment you enter our doors.
Our first-time patients are special. In your initial appointment, we'll do an office tour to get you familiar with our office, an orthodontic exam, a discussion of possible treatment options, and a review of your financial options.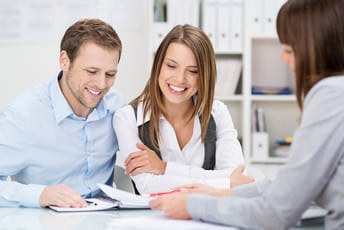 Start your journey with Yang Orthodontics today! We're available through email, calls, and text during office hours. Get in touch today for a free initial consultation!