Get High-Quality Care from Our San Carlos Orthodontist
Straightening crooked or misaligned teeth does more than just make your smile beautiful. It makes brushing and flossing easier for you as well. It also improves the flow of blood within your periodontal tissues to keep your gums and teeth healthy.
With Yang Orthodontics, you can achieve a pleasant smile and a healthier mouth. Our orthodontics office is minutes away from downtown San Carlos, CA. From our easily accessible Redwood City office, we offer an array of orthodontic treatments for patients of all ages to residents of the Mid-Peninsula and other neighboring areas. We also provide Invisalign in San Carlos, a revolutionary way to straighten teeth using a clear (and virtually invisible) sets of aligners. Whether you need clear or traditional braces, we'll work with you to satisfy your orthodontic needs and preferences!
If you are searching for "Invisalign near me," you may be trying to locate an orthodontist in San Carlos that has a lot of experience treating patients using Invisalign Braces. While Invisalign Braces are not really braces at all, many patients prefer Invisalign compared to traditional metal braces because Invisalign is more esthetic and easier to straighten your teeth. Because you can remove your Invisalign aligners when you eat, you won't have any diet restrictions like having to stay away from hard and sticky foods like when you wear braces. 
Because Dr. Yang is well known around the community as a premier provider for Invisalign in San Carlos, CA, you can have the utmost confidence that you'll be receiving the best Invisalign treatment when you come to Yang Orthodontics. Given the evolving technology and Dr. Yang's adept experience with Invisalign, there are now many orthodontic problems Dr. Yang can correct with Invisalign including, but not limited to crowding, spacing, overbites, underbites, and making space for implants.
If you don't trust yourself wearing Invisalign more than 20 hours a day…or think that you'll accidentally lose them, consider getting metal braces in San Carlos. Unlike Invisalign, metal braces are bonded directly to your teeth. The wires attach to the braces and are then used to help guide your teeth into their proper positions. With braces, you'll just need to make sure you spend more time cleaning your teeth as food and debris can easily get stuck in your braces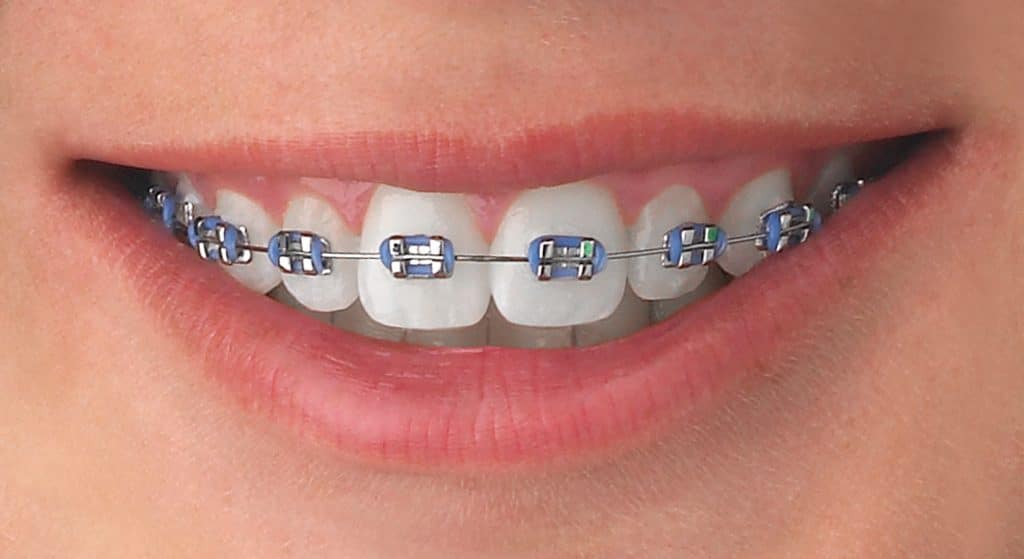 If you want to not worry about constantly having to remember to wear your Invisalign aligners but still want a cosmetic option to straighten your teeth, consider getting clear braces. Clear braces work pretty much just as well as metal braces but are less noticeable. You enjoy the security of something attached to your teeth along with increased esthetics. Dr. Yang, our orthodontist in San Carlos can use braces and often times Invisalign to correct almost any orthodontic problem. Given his extensive training at top universities, Dr. Yang continues to stay on top of all of the new orthodontic technologies to help our patients get the very best possible treatment outcomes.
Board-Certified Orthodontist and Staff at Your Service
Dr. Stephen Yang, our board-certified orthodontist,provides metal braces, clear braces, and other types of orthodontic treatment. Dr. Yang treats patients in San Carlos, Redwood City, and surrounding areas in the Peninsula. He can straighten your teeth and give you the gorgeous smile you've always wanted.
Assisting Dr. Yang is a team of highly trained, registered dental assistants. They're more than happy to deliver high-quality care and create an environment where you feel welcome and comfortable.  Our team is always approachable and friendly so if you have any concerns and questions, we'll be happy to address them. Our staff is also great with kids, so you don't have to worry about bringing your little ones for an appointment!
Making Your Visit Enjoyable
Feeling anxious about visiting a dental office? You won't feel this way when you walk through our doors. We go beyond putting traditional or clear braces on the teeth of patients. We also take the time to make sure you feel at ease during the exam and orthodontic procedures.
Additionally, we give children a reason to look forward to visiting our orthodontics office.We have a unique and fun rewards program that lets kids earn points called "Ortho Bucks." They can use their Ortho Bucks to win great prizes, such as gift cards for Amazon and PlayStation.
When you visit us for the first time for an initial appointment, our staff will make sure to provide you with a warm welcome. We also:
Schedule an appointment with your San Carlos orthodontist, Dr. Yang today by giving our office a call at 650-366-5758.